What to Expect at Taylor Creek Chiropractic

Our goal to make you feel comfortable in the office. If this is your first time to a Chiropractor, you have come to the right place.

In our clinic, we focus on identifying the root cause of the problem. A large percentage of headaches, back and neck pain, shoulder tension, numbness and tingling and other issues are the result of improperly moving spinal segments that have become irritated.

We correct these issues by gently removing the restrictions from your spine so that you may experience pain relief, reduced inflammation and improved mobility and function. Getting you well and keeping you well is our passion.
Click Here to schedule your First Appointment

Step 1 / Your First Visit

Prior to your First Visit in the office, we suggest you download and fill out the Health History Form. If you are unable to see, please arrive 5-10 minutes prior to your appointment to complete them.
This is when Dr.Mike Mattinen or Dr. Lyne Rivet will want to learn all about You! They will ask you in-depth questions about your symptoms, your health history and address any questions you may have.
Once the Doctors understand your situation, they will perform a comprehensive examination of your spine, and any other areas of concern. If digital spinal x-rays are recommended, Dr. Mike or Dr. Lyne will discuss this with you. They can performed on-site (fee separate). Many people have said it is one of the most comprehensive health assessment they have ever experienced.
This important visit allows the Doctors the identify the likely cause of your problem. If they determine that they can help you, they will give you your first adjustment on this first visit. You won't have to wait!
This visit takes about 45 - 60 minutes.
Step 2 / Your Recommendations For Care
Our goal is to provide you with the best results in the shortest amount of time and for the least cost. During this visit we will review your exam findings,digital x-rays and provide you with a recommended care schedule. You will never experience any pressure, long-term care plans, or financial contracts.
Our care is gently, non-invasive and extremely safe. We full customize your chiropractic care to your specific situation and comfort level.
Contrary to popular belief, chiropractic care does not have to be a lifetime commitment. You are in charge of your own health; therefore how long you wish to benefit from chiropractic care is entirely up to YOU. Most clients choose to continue care on a wellness/prevention basis. However, some may wish to discontinue care. We will always welcome them back. The choice is yours.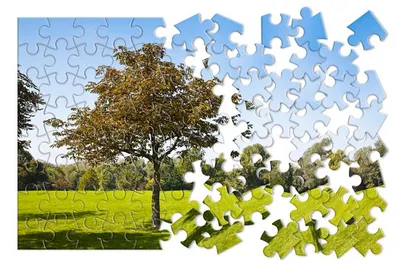 Your Regular Appointments
Regular adjustments are time efficient and specifically tailored to your individual needs.
Each adjustment is like a puzzle being constructed one piece at a time.
---
We would also like to take this opportunity to introduce you to Michelle and Helene, our wonderful front desk administrative assistants. Please feel free to ask them any questions you may have regarding the office or the paperwork!
We look forward to meeting you!
Click Here to schedule your First Appointment