Pre and Post Pregnancy Chiropractic Care
---
Benefits of Chiropractic during Pregnancy
Chiropractic during pregnancy is effective, drug free and most importantly safe for the mother and her baby.
Chiropractic starting as early as the first month of pregnancy can help you better deal with the various changes that are occurring to your body. Special adjustments, designed for the pregnant woman, help balance the pelvis, reduce any nerve irritation in the spine and generally help your body feel more at ease.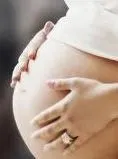 During pregnancy, there are several physical changes that occur, such as:
* Protruding abdomen,

* Pelvic biomechanical changes

* Postural adaptations
These changes could result in misaligned joints of the spine (spinal subluxations). Commonly, this can cause low-back or mid-back, hip pain, sciatica, pelvic pain, neck or shoulder pain and even headaches.
Restoring and maintaining proper pelvic balance and spinal alignment is another reason to receive Chiropractic Care during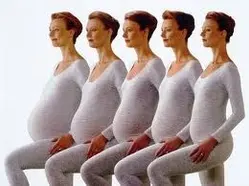 pregnancy. Currently, the International Chiropractic Pediatric Association recommends that women receive Chiropractic care throughout pregnancy to establish pelvic balance and optimize the "room " a baby requires for proper development.
With a balanced pelvis, babies have a greater chance of moving into the correct position for birth, which can result in an easier and safer delivery.
Certificate of Proficiency in Pediatrics and Pregnancy (F.I.C.PA.) and the
Webster BREACH TURNING technique
Both Dr. Lyne Rivet and Dr. Mike Mattinen have completed an additional 120 hours of Proficiency in Pediatric and Pregnancy Care (F.I.C.P.A.) They are proficient in the Webster Breach Turning Technique.
Dr. Larry Webster, the founder of the ICPA, discovered that tense muscles and ligaments in the pelvic region can cause restriction on the uterus which can prevent the baby from assuming the best possible position for birth. Webster technique is a specific chiropractic analysis and adjustment that is used only during pregnancy, which helps to correct pelvic misalignments and reduce tension on the muscles and ligaments allowing the baby to get in the best position for birth. This chiropractic technique has been successfully used for women whose babies present breech, transverse and posterior position.
The Journal of Manipulative and Physiological Therapeutics reported in the July/August 2002 issue an 82% success rate of babies turning vertex (head down) when Chiropractors used the Webster Technique. Further, the results from the study suggest that it may be beneficial to perform the Webster Technique as soon as the 8th month of pregnancy when a woman has a breech presentation.
Can I lie on my stomach during a Chiropractic Adjustment
Dr. Lyne and Dr. Mike use specially designed pregnancy pillows that allow the expectant mother to lay on her stomach safely and comfortably during her Chiropractic Adjustment.
Many expectant mothers wish they could take the pillows home because they are so comfortable!
If a woman is unable to lie on her stomach, the adjustment can be performed while she is lying on her side or in a prone position (on all fours).
Postpartum Chiropractic Care

Benefits of Chiropractic Post Pregnancy
After giving birth, the woman's body undergoes many changes. Hormonal levels normalize, tissues
shrink, and bones and joints shift. Throughout the pregnancy and birthing process, a woman's body has undergone many stressful events and some type of recovery/rehabilitation to reach pre-pregnancy state should be sought. Failure to restore normal biomechanics and tissue health can result in future muscle and joint conditions such as lower back pain, sciatica, mid- back or neck pain and headaches. Chiropractic adjustments accelerate recovery time and assist the body in normalizing overall pelvic and spinal biomechanics.
Chiropractic Care For Baby

Birth is generally a traumatic event for the baby. During the process, the body is "squeezed" through a relatively small opening compared to the size of the baby. This can result in serious injury which is not readily apparent, especially to the untrained eye. Chiropractic doctors can assess the spine for injuries which frequently occur during the birthing process. Immediate correction of vertebral and cranial subluxations and other abnormalities are necessary to prevent developmental problems for the child later in life.
For Parents wishing to read more about the many benefits of Chiropractic for their family, you are invited to visit the International Chiropractic Pediatric Association.