How Can Chiropractic Help Me?
We seek to find the cause and correct the root of the problem, not just mask the symptoms. Chiropractors are eexperienced in the the function of the spine and nervous system. Our approach is it increase your overall health allowing you to function with less pain and increased mobility.
With over 24 years of experience serving families from Orléans, Ottawa, Vars, Limoge, Sarsfield, Carlsbad Springs, Embrun, Russell, Rockland and beyond, Dr. Mike Mattinen and Dr. Lyne Rivet have a wealth of knowledge. Our compassionate team, research-proven adjusting techniques and education-based approach have helped thousands restore their health.
Who we Help
Newborns, babies, kids, youth, adults, athletes, pregnant mothers and seniors can all be adjusted safely and effectively. Even people who have had a back or neck surgery can receive our form of Chiropractic Care. We'll tailor the adjustment to your age, size and particular health concern.
We Are a Practice That CARES!
In our office, your health and wellness goals are our top priority. We are passionate about working with people who love to be active. Whether you are a youth athlete trying to make the team, a middle aged weekend warrior, or a grandparent trying to keep up with the grand kids.
Understanding What We Do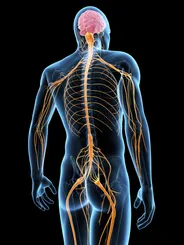 In our practice, you'll find everything you need to recover you health and lead an active, wellness-based lifestyle. We want you to know that Chiropractors don't treat conditions and disease. You may be surprised to hear that your body and brain's ability to communicate is facilitated through your nervous. The physical, emotional and chemical stresses of life can cause subluxations (spinal misalignment) that interfere with the communication between your brain and body.
Our Expertise is in assessing your spine for misalignment (subluxations) that affect your body's ability to function and heal properly. Our goal is optimizing your body's performance and ability to adapt to stresses by adjusting your spine and allowing your nervous system to communicate with all parts of your body.
Are YOU ready to begin your journey to better health and well-being?
Contact us today to schedule your first appointment by clicking here.